Sale!
LIMITED TIME
STARTER KIT INCLUDED!
THE JARDIN
9 PLANTING BEDS
$124.99
Free Jardin Starter Kit with 6 pods and nutrients

Ships within 48 hours

Grow all year long – Pods stay fresh up to 1 year!

Automatic Lighting System – Sprouting guaranteed

Convenient size – Countertop placement

50% faster growth than a soil plant!
All our Pods stay fresh up to 1 year. Stock up and experience new varieties!
You can use your Vegehome as a plant nursery! Transplant your plants with developed roots to your pots, when it's too crowded in your Vegehome or just when spring arrives.
Make the most of your space with the Jardin Indoor Smart Garden.
Perfect for small spaces, such as countertops, the Jardin is a hydroponic garden equipped with nine planting beds, allowing you to germinate sprouts and continue growing herbs and smaller vegetables 365 days a year.
Use your Vegehome Indoor Garden as a nursery! Transplant your plants with developed roots to your pots when it is too crowded in your Vegehome or just when spring arrives!
Choose from over 25 different pre-seeded plant pods and start growing today!
Jardin Starter Kit :
– 2 x Spicy Bush Basil
– 2 x Dill
– 2 x Bok Choy
– Nutrient Solution (2 months worth)
Dimensions:
37cm x 32.5cm x 16cm
Certified:
CE/FCC/ROHS/UL/REACH
HOW DO I ASSEMBLE MY VEGEHOME?
+
HOW TO CLEAN YOUR VEGEHOME?
+
WHY ARE MY SEEDS ARE NOT GERMINATING?
+
CAN I USE MY OWN SEEDS?
+
WHAT SHOULD I BUY — THE JARDIN OR THE OASIS?
+
HOW LONG WILL IT TAKE FOR MY PLANTS TO GROW?
+
HOW DOES THE VEGEHOME LIGHTING TIMER WORK?
+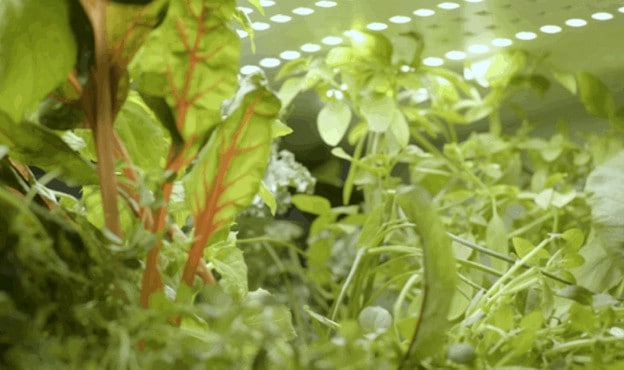 SMART LIGHTING WITH TIMER
Cutting edge lighting technology ensures your plants receive the perfect amount of light needed for a plentiful harvest.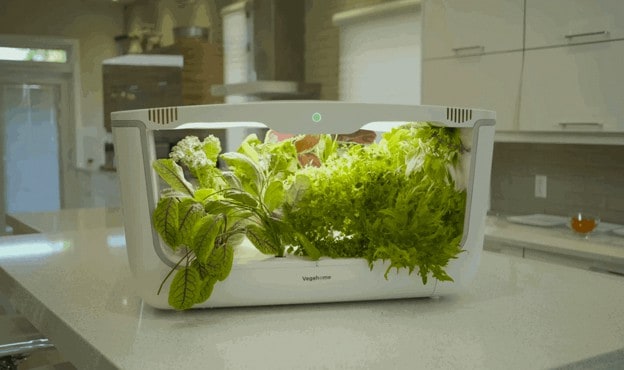 ULTRA-FAST GROWTH
Not only does Vegehome deliver a greater yield of product, but users can also expect up to 50% faster growth than a soil plant!
For more information consult our Vegehome Grow Guide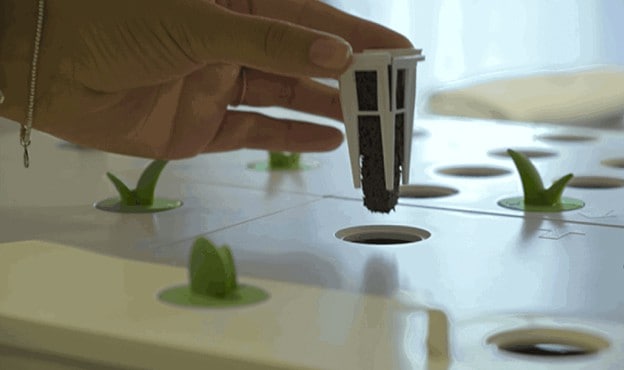 EFFORTLESS PLANTING
Equipped with 9 planting beds, our Jardin model is perfect for chefs and families who want to grow substantial amounts of fresh fruits, vegetables and herbs.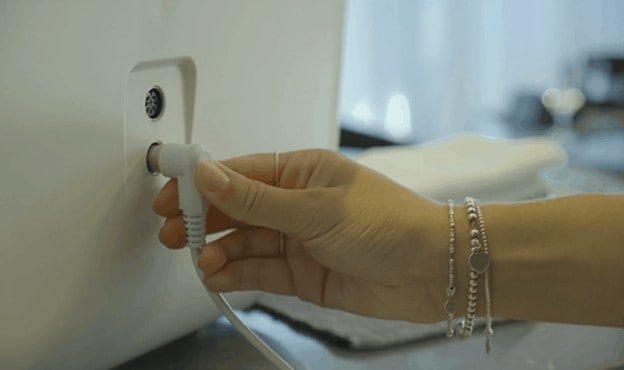 EASY INSTALLATION
SET YOUR GARDEN FOR SUCCESS
To ensure your herbs and vegetables stay healthy and happy, we suggest the following tips to keep your harvest abundantly delicious!
Plan Ahead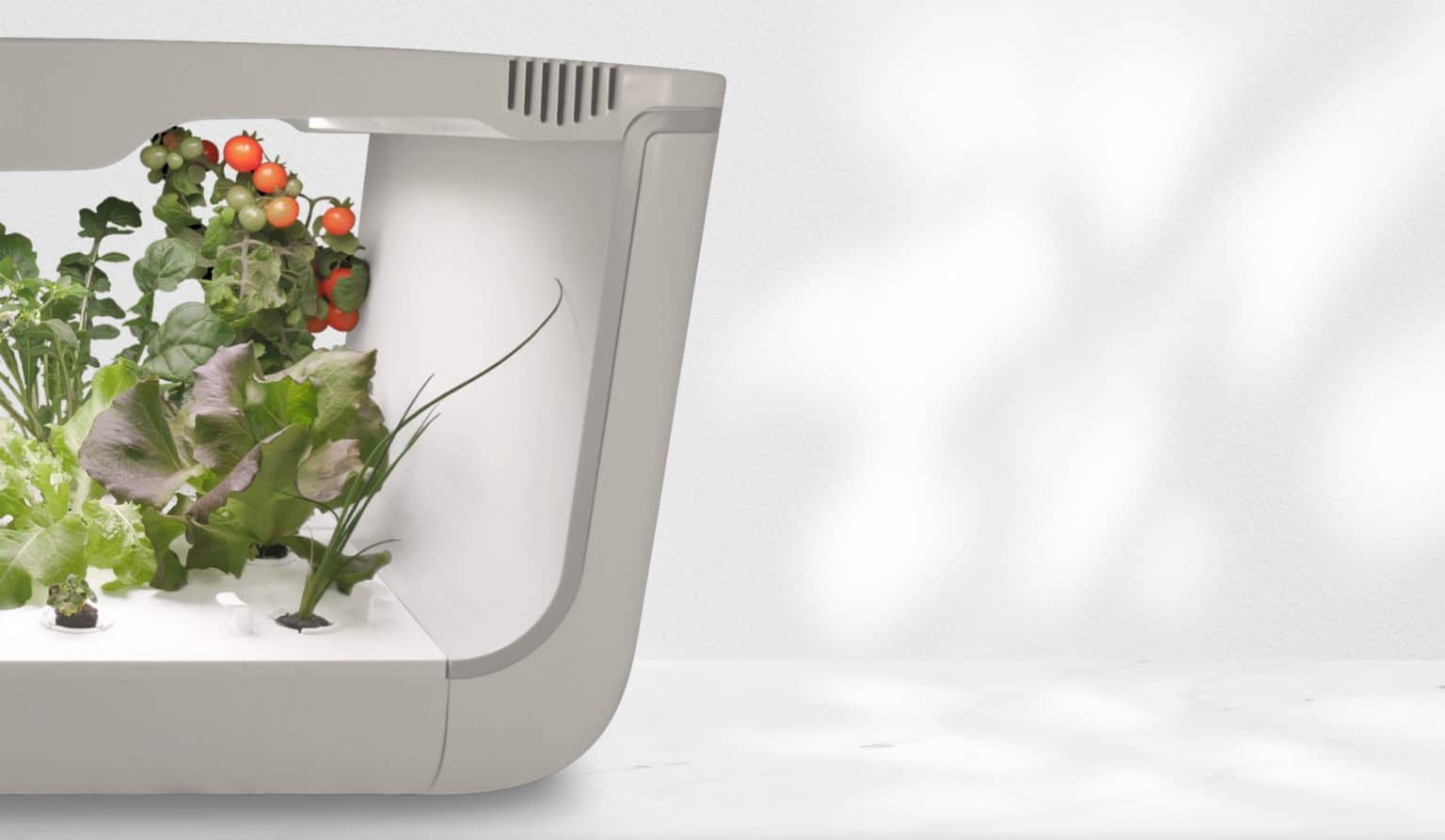 Big 'permanent' plants such as tomato, peppers and basil, should be placed in the corner areas of the Vegehome. This will give them ample space to grow and keep them from shading other plants from the Vegehome light.
Start Eating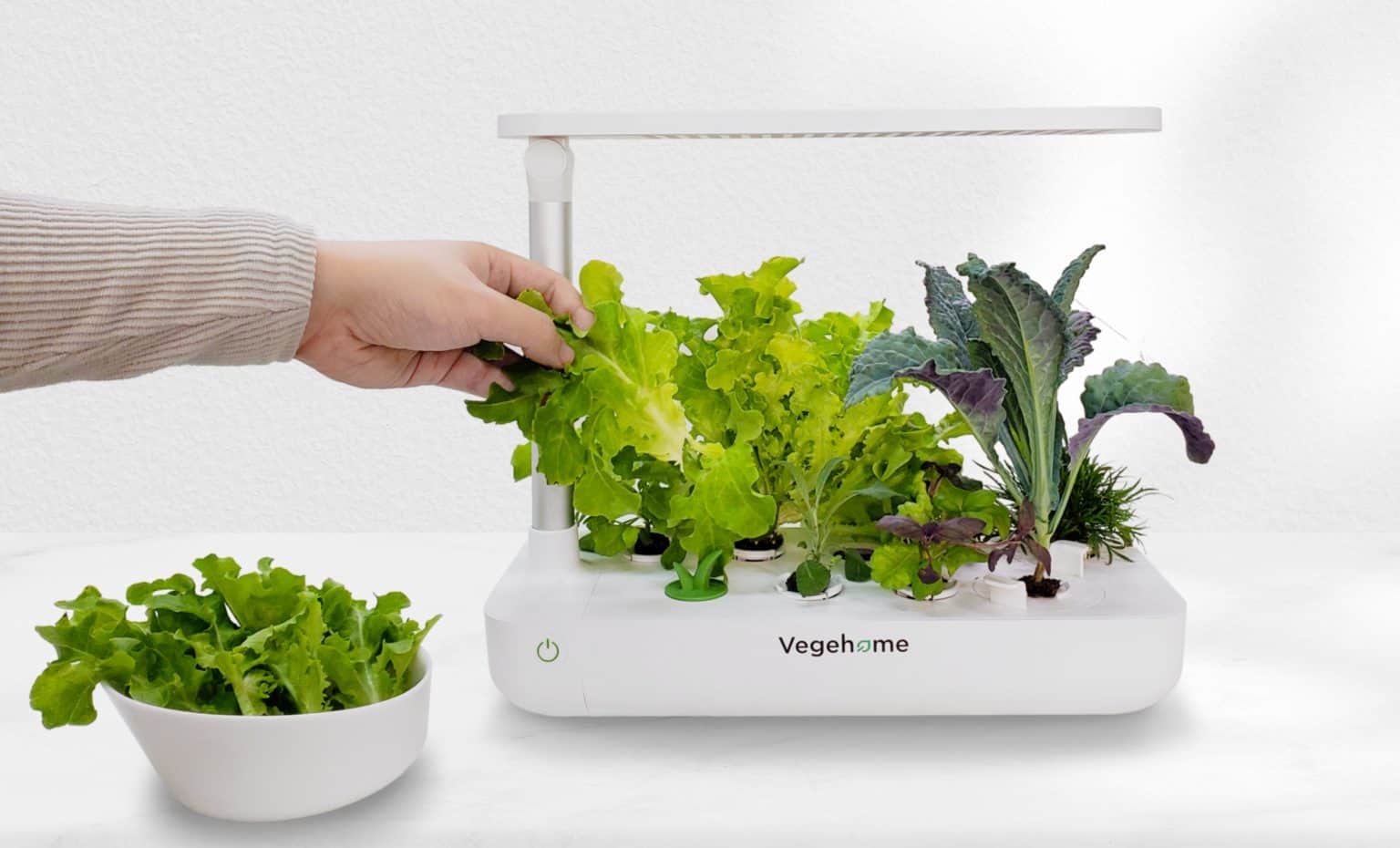 When vegetables such as lettuce or kale grow, continually harvest them from all sides. This gives the plant more room to grow and allows for a healthier crop.
Move & Rotate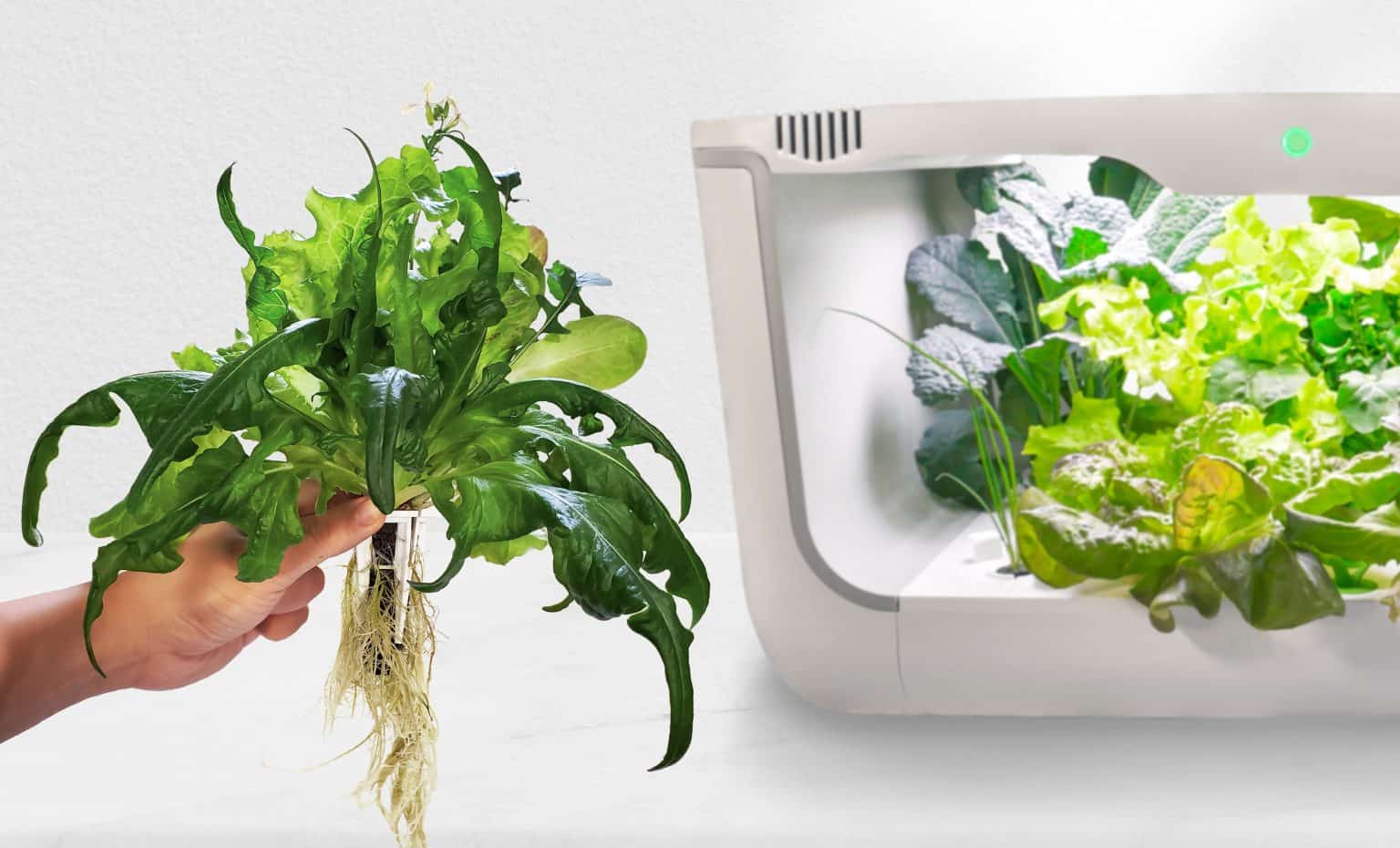 If your plant pods start to clitter, it's ok to move and rotate them to ensure they all get enough light and space to grow! When you remove the plant pod from their planting beds, be sure not to hurt their roots, and try to detangle them from neighbouring plants.
ULTIMATE
BAR ACCESSORY
Your favourite summer drinks are no longer seasonal! Keeping your bar equipped with fresh herbs all year round keeps you well-stocked and always ready for an Instagram worthy cocktail.

IDEAL FOR KITCHENS
OF ALL SIZES
Jardin's sleek and slim design fits perfectly in spaces like kitchen islands, coffee nooks and bookshelves. It needs no natural light, so wherever it belongs in your cuisine, you can start growing in no time!

VERY
EASY TO USE
This family-friendly indoor garden sets up in a snap and needs little mantenance. Keep it watered and nourished, and the Jardin will do its thing 365 days a year!